Welcome to our website. Inside you will find all the resources you need to make this your "one stop" real estate resource. Use the atlas search to search for listings by location or use property search to narrow your criteria down. You will also find numerous other tools such as mortgage calculators, links to informative websites, and even a fun place for kids.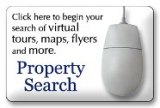 We pride ourselves on an honest hardworking approach to real estate. We use our experience combined with technology and proven marketing tools to provide you with the best real estate transaction possible. If you have any questions please feel free to click the contact us tab or email us directly at kelly@kraemerrealestate.com or chris@kraemerrealestate.com
We hope you enjoy your visit here and if we can be of any help please do not hesitate to contact us.
Not only do we have local information on our site, but we have also put together the following links that you may find useful. Please note that all links will open in a new window.